About Us
Helping Tennessee families realize their dreams
One of our greatest rewards is helping a family realize the dream of owning a new home. Our new homes are designed to help you get the most for your hard earned dollar.
Tinker Residential Construction, Inc. cares about each and every one of our customers. We are constantly upgrading to help improve our homes. We are committed to excellence in everything we do.
Tinker Construction is driven to build the best quality and most affordable homes in West Tennessee. For many years, we have striven to provide the best materials, workmanship, and designs for families like yours. Tinker Residential Construction, Inc. is licensed in the state of Tennessee and is fully insured.
There are plenty of reasons why it's smart to let Tinker Construction build your home:
We are a licensed and insured contractor
Renting is just throwing away your money
You can pick your neighborhood or building site
You can design and/or modify for your needs
You can select your colors on standard or custom homes
You will build equity in your home
Something to ponder: A custom built home will increase in value, will a mobile home?
Our Homes
Floor Plans
With over 30 floor plans to choose from, Tinker Construction has a design for everyone.
Custom Options
We have a number of exterior, interior, appliance and site options available.
Make an Appointment
Call or email us for an appointment, we are ready to help!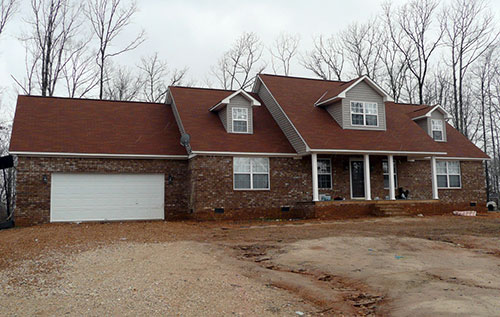 The Enville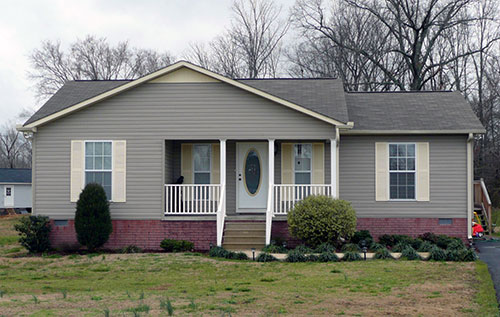 The Camden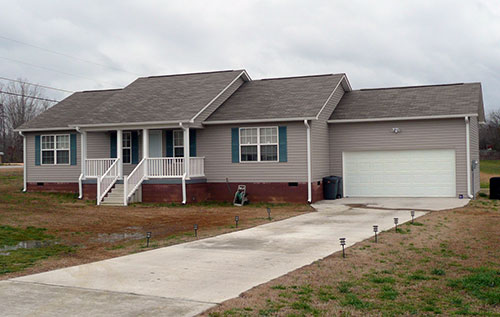 The Madison
Photos may reflect options and upgrades